What is generative AI?
Generative AI is artificial intelligence that focuses on creating unique, creative ideas. By using generative models, marketers can create content ideas faster than they can make a cup of coffee.
Leveraging deep learning technologies such as Natural Language Processing (NLP) and Machine Learning (ML), generative AI can analyze millions of web pages to generate new ideas that can help you ideate and plan out your social media marketing efforts.
Why is everyone talking about generative AI?
AI-powered content: you've definitely heard about it. Each scroll on LinkedIn will include at least one post talking about ChatGPT or its competitors, often weighing in with strong opinions. So why all the chatter lately?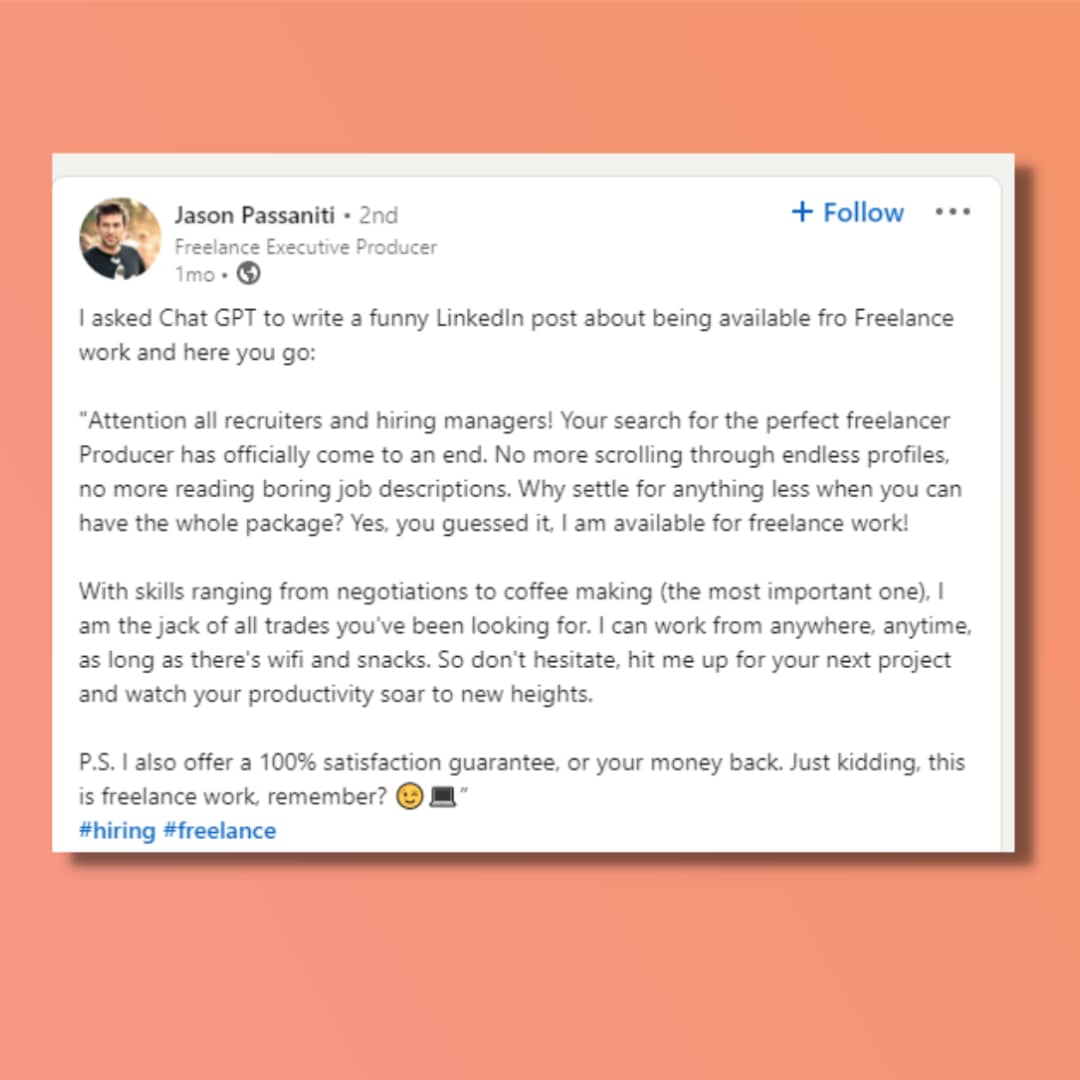 ChatGPT and Jasper hold rank as the top generative AI platforms because they are incredibly user-friendly. Rather than spending days developing a content strategy and executing it, marketers can now create high-quality campaigns in minutes.
Both platforms offer pre-trained models that enable users to generate social media posts, ads, videos, and more by simply inputting keywords or topics.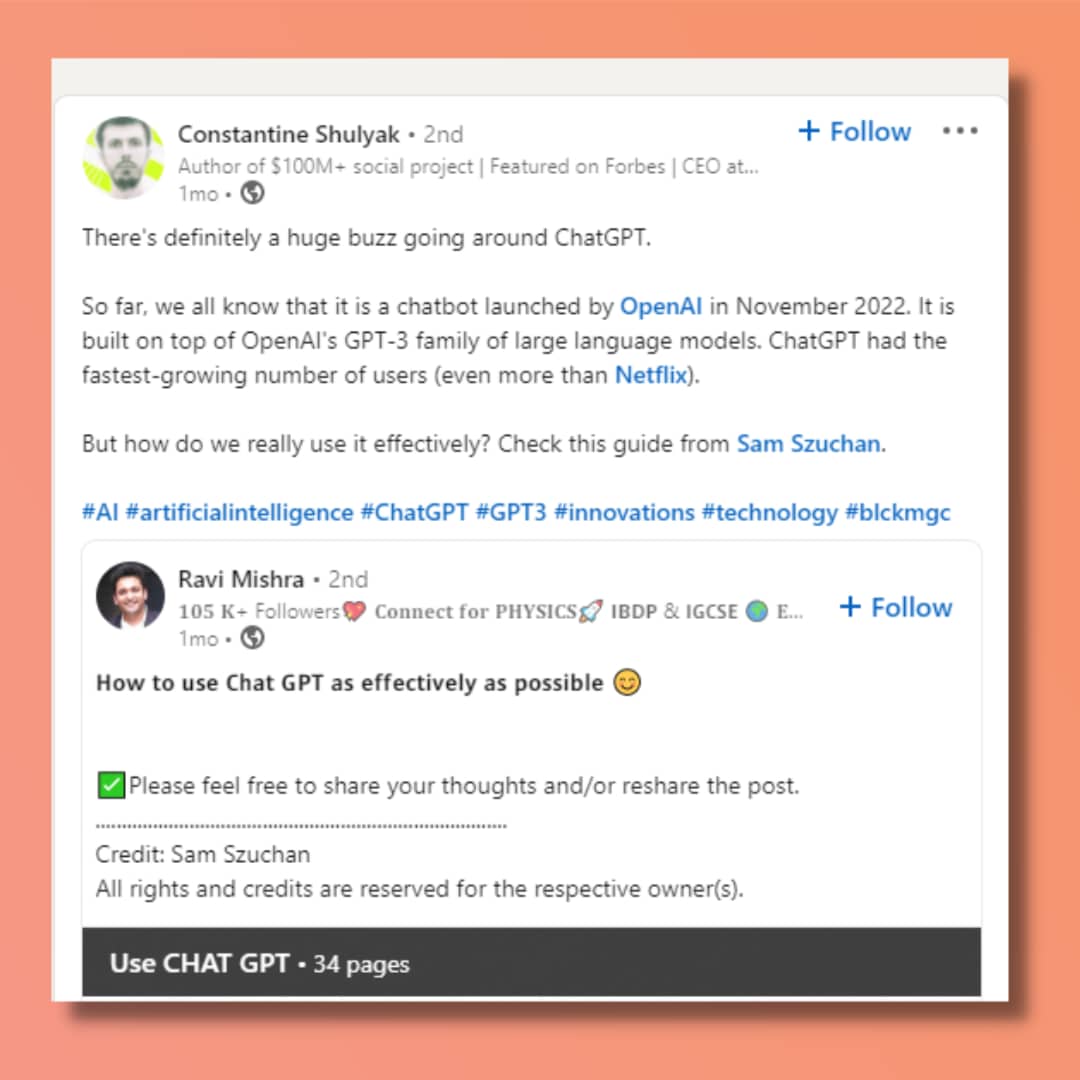 From headline variations to quotes and rewritten copy, generative AI tools can help pull the most effective parts of any piece of content to use in social posts. Combine this with an effective UGC and content creation strategy, and you'll have plenty of social content ideas to power your social media marketing campaigns.
But it's important to remember AI cannot do the work for you. Well, maybe it can — if you want bland vanilla copy without any brand personality. But for originality and creativity, you'll still need a human touch.
What are the benefits of leveraging generative AI for social media?
Marketers are already capitalizing on the power of generative AI to come up with unique content ideas for their campaigns. Social media giants such as Twitter and Instagram have even incorporated AI-generated prompts into their creative process, allowing users to generate relevant content quickly using keywords or hashtags.
Kevin Branscum, the Brand Director at no-code giant, Typeform, understands the potential of Generative AI for marketers and shared some examples of how his team uses this technology to aid in the content creation process.
While these methods may help generate content ideas, it's important to remember that AI is not a one-size-fits-all solution. It can be used as an aid in the creative process, but the final decision still rests with the human behind it all.
What are the benefits of leveraging generative AI for social media?
Generative AI offers a number of benefits when it comes to social media marketing. Here are just a few:
Speed: Generative AI can help marketers generate ideas quickly, eliminating the need to spend hours manually brainstorming content.
Cost-effective: Generative AI is a cost-effective way to generate ideas without having to hire additional staff or resources.
Scalability: Marketers can use generative AI to quickly scale up their campaign efforts without compromising on quality.
How AI can assist in your social media marketing efforts
AI has numerous use cases in marketing, but for our sake, we'll focus strictly on your social media marketing efforts. In marketing, there's never enough time in the day, so finding a tool that can speed up the process is a must. Here's how AI can help.
Using AI for social media ideation and planning
Generative AI can save marketers time and hassle when it comes to content ideation and planning. AI can trawl through millions of web pages, research topics, and generate ideas quickly — something that would take an average person days or even weeks to do.
Use case: Generate a creative story and a supporting platform-specific post.
You can use this to get as creative as you'd like and to help you think outside of the box. Once you choose a story you like, then can tweak it to create a more fitting social post.
Here's how to do it with Jasper AI: